Biography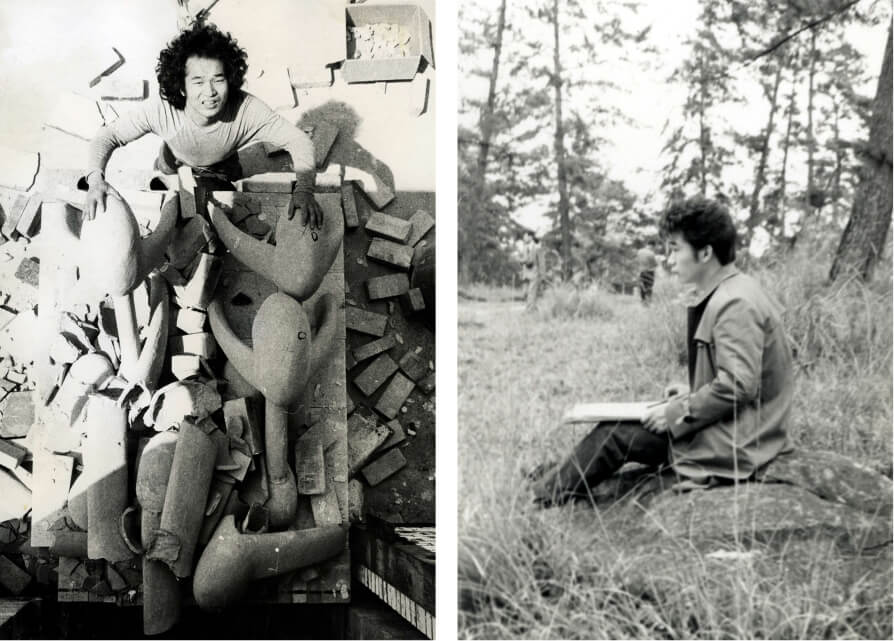 Jun Kaneko was born in Nagoya, Japan, in 1942. He studied painting with Satoshi Ogawa during his adolescence. In 1963, he came to the United States to continue his studies at Chouinard Art Institute when his introduction to Fred Marer drew him to sculptural ceramics. Kaneko proceeded to study with Peter Voulkos, Paul Soldner, and Jerry Rothman in California during the time now defined as The Contemporary Ceramics Movement in America. The following decade, Kaneko taught at some of the nation's leading art schools, including Scripps College, Rhode Island School of Design, and Cranbrook Academy of Art.
Based in Omaha since 1986, Jun Kaneko has worked at several experimental studios, including European Ceramic Work Center in The Netherlands, Otsuka Ohmi Ceramic Company in Japan, Fabric Workshop in Philadelphia, PA, Bullseye Glass in Portland, OR, Acadia Summer Arts Program in Bar Harbor, ME, Derix Glasstudios in Taunusstein, Germany, and Aguacate in Puerto Vallarta, Mexico. Over the course of his career he has partnered with industrial facilities to realize large-scale, hand-built sculptures. The first of these projects was his 1982-1983 Omaha Project at Omaha Brickworks. Later endeavors include his Fremont Project, completed in 1992-1994, and his Pittsburg Project completed in 2004-2007. Most recently, Jun has been working at Trate Arte ceramics studio in Cuernavaca, experimenting with new glazes and unprecedented scale with the unpredictable raku process.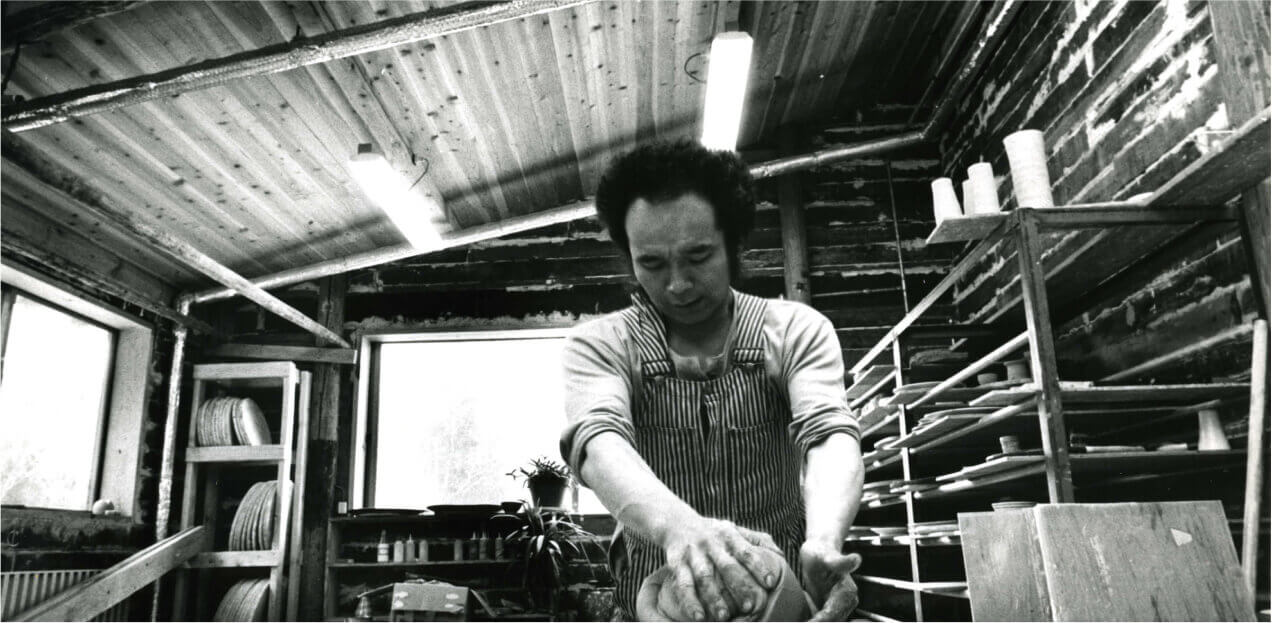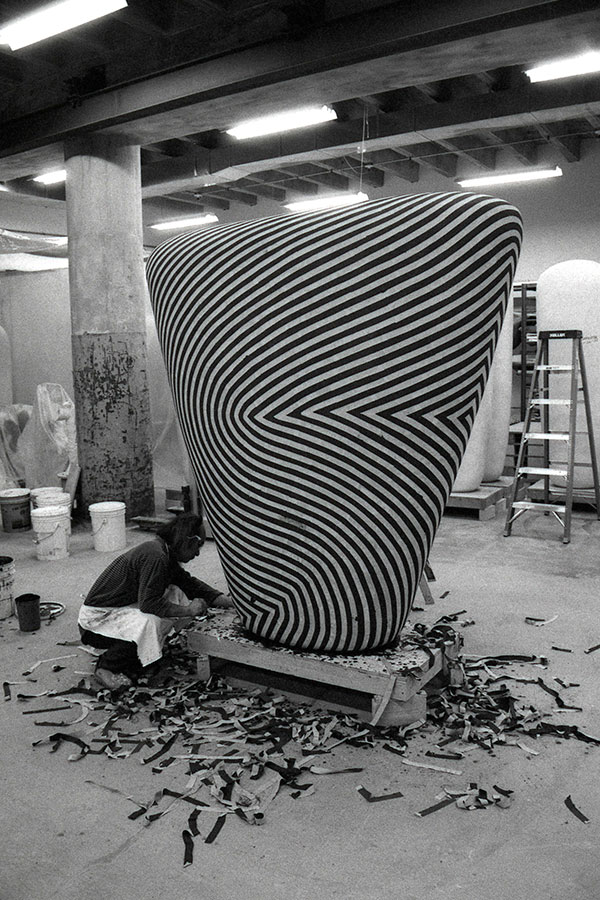 Kaneko is increasingly drawn to installations that promote civic interaction, realizing over seventy public art commissions from 1985 to present. Many are large-scale permanent installations that can be seen across the United States and internationally in Toronto, Canada, Shanghai, China, Jakarta, Indonesia, and multiple cities in Japan.
His artwork appears in numerous international and national solo and group exhibitions annually and is included in more than eighty museum collections. Kaneko received Commendation from the Minister of Foreign Affairs of Japan, Master of the Media from the James Renwick Alliance, Gold Medal for Consummate Craftsmanship from the American Craft Council, Lifetime Achievement Award from the International Sculpture Center, and holds honorary doctorates from the University of Nebraska, the Massachusetts College of Art & Design, the Royal College of Art in London, and the University of Pécs in Hungary.
Jun Kaneko has designed three opera productions; Puccini's Madame Butterfly (2006), Beethoven's Fidelio (2008), and Mozart's The Magic Flute (2012) which have toured throughout the United States.